The Turia Trophy
International Football Tournament (30+)
We are currently setting up the very first edition of the Turia Trophy. An international football event that welcomes football teams from all over Europe, men and women, around the age of 30+ for a weekend full of sportive, cultural and culinary experiences and other activities. Interested to take your team to Valencia for a great trip together? Leave your name and email address and we will keep you posted on the dates and other information.
A WEEKEND FULL OF FOOTBALL, FIESTA, CULTURE , BEACHES AND SUN IN THE GREAT CITY OF VALENCIA
What to expect
Matches will be played 7 vs. 7. The tournament will be a mix of football, enjoying the great city or Valencia and of course the open Spanish culture and cuisine. You will enjoy Spain's third city's beautiful beaches, the delicious restaurants, a lively nightlife, the famous 'City of Science and Art' and a climate with over 300 days of susnshine per year!
Participating guarantees a weekend of football, culture, city, beach, party and most important fun!!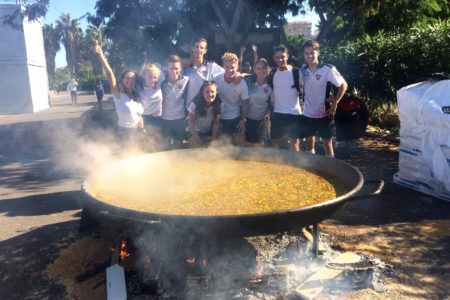 Program
Tip: If you want to enjoy Valencia a bit more, arrive a day or two (or even three) earlier! We can take care of everything.
Check-in on Friday at the latest, though. We would advice you to rent bikes straight at your arrival. 
Friday
10:00 – 13:00 Arrival. Biking tour or free program
16:00 – 21:00 First round of matches
21:00 – 00:00 BBQ at the club
Saturday
10:00-13:00 Second round of matches
13:00-15:00 Picknick lunch
15:00-18:00 Biking tour or free program
Sunday
10:00-13:00 Final round of matches
13:00-15:00 Trophy ceremony and Paella lunch at the club
15:00- 23:00 Free program or preparation for departure
Tournament Package
2 nights at a 4* hotel incl. breakfast
Transfer from and to Valencia airport
3 days football tournament
BBQ at the club on Friday
Lunch at the club on Saturday
Paella lunch at the club on Sunday
Bike tour incl. guide (approx. 2,5 hours)
Travel guarantee by GGTO
(Optional activites and extra nights possible)
Optional activities
Prolong your stay with x nights
Rent bikes at your arrival
Attend a Valencia CF or Levante UD match
Take a peak into the stadiums from Valencia CF or Levante UD
Enjoy a guided tapas tour
Dine in a typical Spanish restaurant with your team
Try Padel (Spain's second sport)
And more…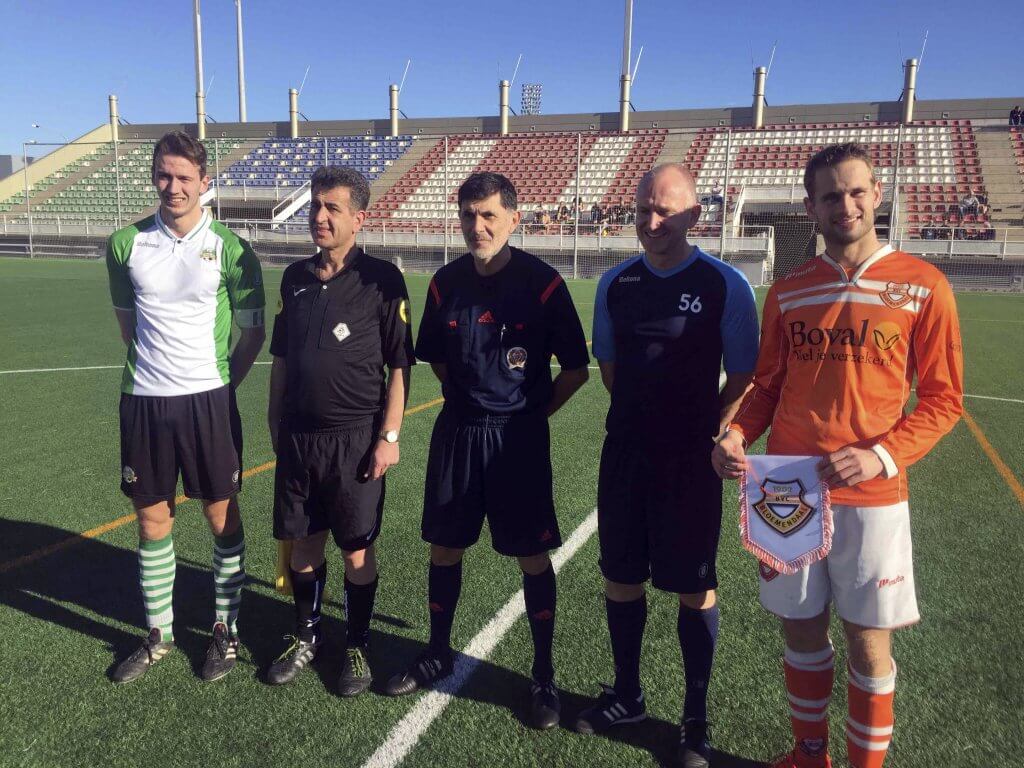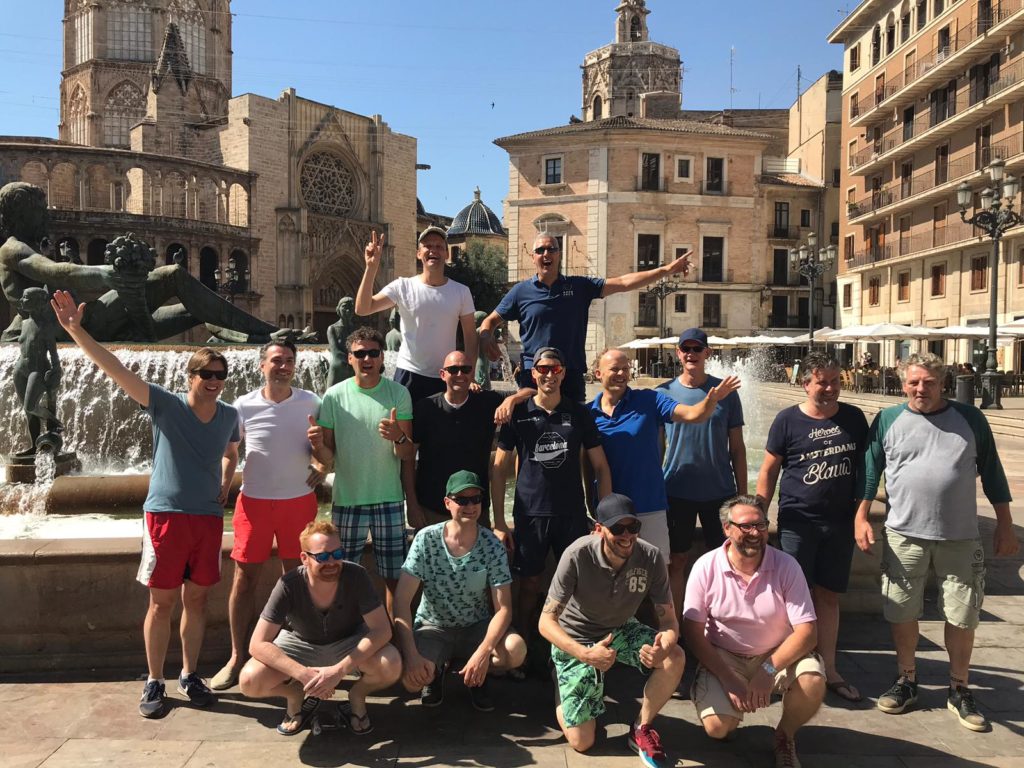 With Valencia CF & Levante UD, Valencia is well represented in the Spanish soccer competition. With excellent sport facilities and the sunny climate there is no better place to enjoy and take part in a game of soccer than in Valencia. So go on and challenge the other international teams for the Turia Trophy!

For the Spanish, soccer is a religion. So do not forget to discuss 'El Classico' during your local encounters. And for the rest: Relax and adjust to the Spanish rhythm. Get in contact with Valencian locals during your explorations in the city. And of course also meet other international soccer cultures via your opponents!

Discover Spain's third city any way you like. Take a bike tour to explore the historical city centre with an experienced and knowledgeable guide, walk the streets in search of the best Valencian paella, take a peak at one of the soccer stadiums or enjoy a lazy afternoon at the famous Valencian beach.