The programme
Programmes can be customised to meet your needs and budget or choose from a standard package. Standard packages include training schedules and materials, local competition, accommodation, airport transfer – and a mix of social and cultural activities. 
Accommodation
Depending on your preference, accommodation can be arranged at a hostel in the city centre near the University and hockey pitches, at a four star hotel located next to the Cuidad de las Artes y las Ciencias or at a private villa next to the beach with a pool.
City & social life 
Enjoy a three-hour bike tour through  the historic old town and the futuristic Cuidad de las Artes y las Ciencias. Visit the Mercado Central and learn to make a paella; or take a tapas tour where you'll savour  delicious Spanish cuisine. We know the best local spots for food and fiesta!
Hockey Facilities
Trainings and matches are played on the two beautiful AstroTurf water pitches of the Polideportivo Beteró. Along with organising  competitive matches, we also take care of the referees, balls and a locker for the goalie's clothes. Within the complex there is a gym and padel courts.
Travel & Transport
Transport to and from the airport for your entire team can be arranged. We can also facilitate bike rentals and can familiarise you with other local public and private transport options. Air travel is not included in the programme. 
Pricing
Pricing depends on whether you choose a standard programme or a custom-made package, the number of people in the team and accommodation choice. Contact us anytime for pricing and programme details.
Interested in coming to Valencia?
Contact us via the link below and one of our friendly team will call to answer any questions you may have and prepare a custom-made programme that's just right for you!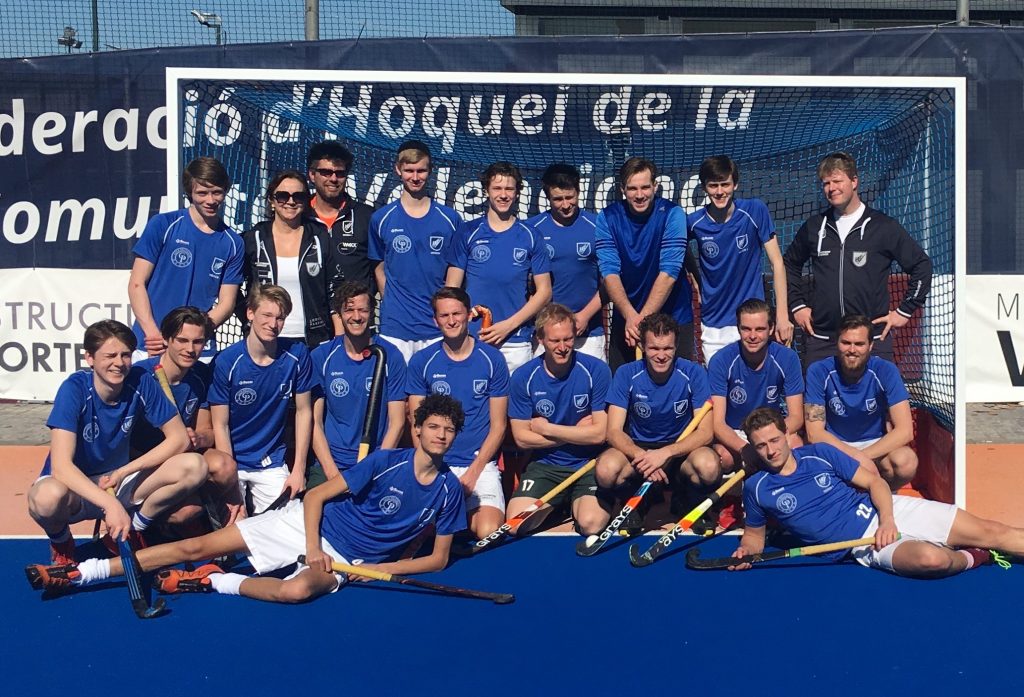 The trip to Valencia was well worth the wait! Thanks to the nice group we were with, we had four wonderful days there. The weather was beautiful, the villa was at a super location on the beach, the pitches for training were within walking distance, the matches included referees; it was all well organised and good fun. We definitely recommend Mister Valencia! Gracias!
Our communication with Mister Valencia was very pleasant and helpful – before, during and after our trip. We stayed in a lovely Spanish villa where a table tennis competition kept us busy for many hours. We also explored Valencia by bike, easily going to and from the hockey fields and cycling to the beach. The training and competitions were well organised so we only had to focus on our game. Thanks Mister Valencia for the great communication and a nice trip!