The programme
Programmes can be customised to meet your needs and budget. Standard packages include tournament participation (all matches, referees, and international rivals), accommodation,  airport transfer, social and cultural activities (Friday night BBQ and Paella lunch). 
Accommodation
During the tournament you'll stay at a four-star hotel located next to the la Cuidad de las Artes y las Ciencias, which marks the beginning of the river Turia. You'll find the central areas of the city are easily within walking and cycling distance from the hotel and there's a direct bus link to the hockey pitches as well as to the beach.
City & social life 
The tournament includes a Friday night BBQ at the hockey club with good food, nice people and dancing; a picnic lunch on Saturday and a paella lunch after the awards ceremony on Sunday. We can also arrange dinner reservations at some of the best local spots.
Hockey Facilities
Matches are played on two AstroTurf water pitches. Both are within walking distance of each other and only a short, five-minute tram ride to the Malvarrosa beach. The hockey complex is one of the best in the area and also has a gym, football fields, a restaurant and padel courts.
Travel & Transport
Transport to and from the airport is included in the programme. We can also facilitate bike rentals and can familiarise you with other local public and private transport options. Air travel is not included. 
Pricing
Pricing  varies depending on whether you choose a standard programme or a custom-made package with additional days. Contact us anytime for pricing and programme details.
Interested in coming to Valencia?
Contact us via the link below and one of our friendly team will call to answer any questions you may have about the tournament.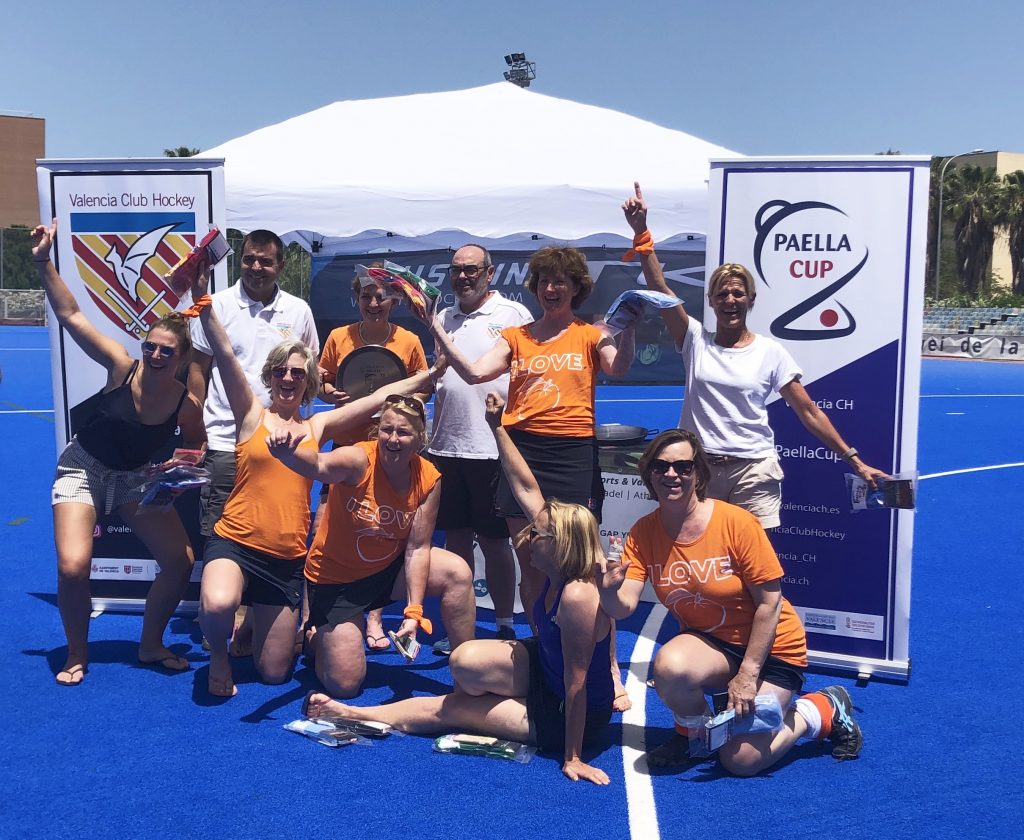 The Paella Cup is a nice, well-organised tournament. The best part for me was coming together with friends from home and meeting new people – it was all very special. It also felt very complete because we had a nice mix of sport, drinking, dinners and city activities. We took a bike tour, visited the beach, went to a disco and played a little hockey. It was the complete package!
What I really liked about the Paella Cup Tournament was that there were so many people involved. Teams from Switzerland, Portal, England, Netherlands, and Spain. My favourite part was the atmosphere around the pitch. Everyone was cheering, laughing and mingling. It was beautiful. I also love Valencia. We got the chance to explore the city by bike as well as the beach. It's a really beautiful city.