Graduated and now? Time for a Spanish language course in Valencia!
Hopping on a plane to a new and unknown destination with only a suitcase can be a very exciting – for some even nerve-wracking – outlook. What will the days look like over there? What can you expect from the city and the people? In this Q&A, we ask Lotte how she experienced her jump to the city of Valencia.
Could you give us a short introduction about yourself?
Hola! My name is Lotte and I am currently 21 years old. Before I went to Valencia, I lived in Breda (Netherlands). And I have been playing field hockey since the age of six at the hockey club Push.
What made you decide to take a gap year with Mister Valencia?
After graduating I was not really sure what I wanted to do or become. I started looking around to get information about learning a new language abroad.
As I know myself well, I can be bored very easily. I wanted to do something besides only learning a language. Soon, I found Mister Valencia online. The package of combining learning the Spanish language with playing hockey in a foreign team felt perfect for me. After analyzing the website I had contact with Pim and he completely convinced me! This was what I wanted to do!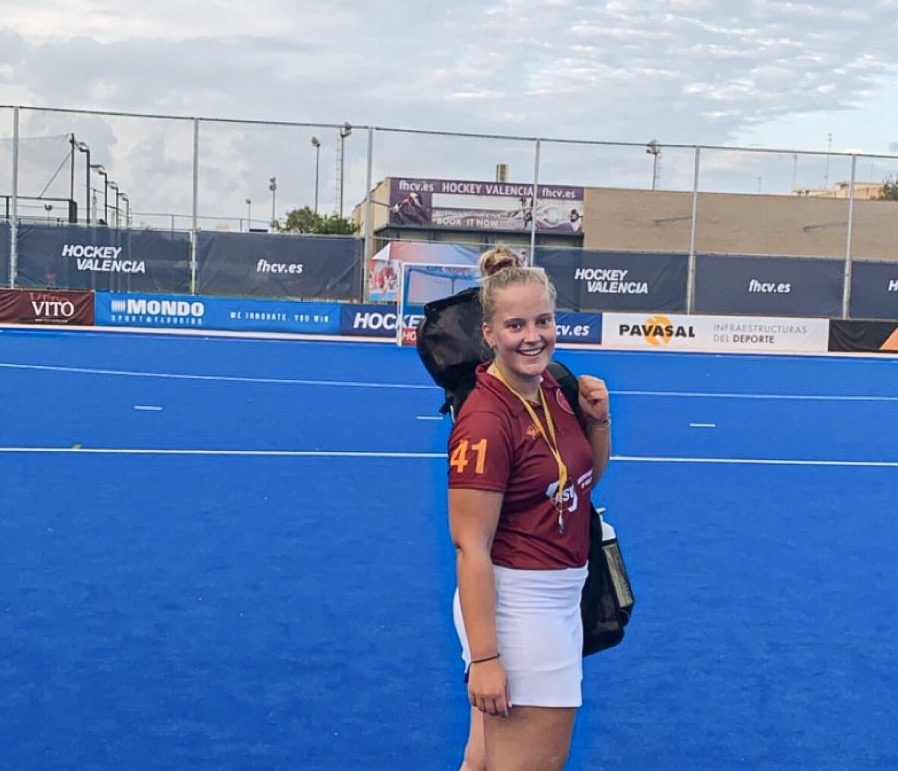 How did you experience the weeks before your departure?
I could not immediately confirm my trip because I had to pass my thesis first. In early July I could finally confirm and at the end of August, I was already on the plane. Everything was settled very quickly and I could always shoot all my questions to Pim.
Beforehand, I also got in contact with two other Dutch girls. We could get to know each other a bit in advance. This was really nice! It was also very relaxed that I did not need to manage my housing and contact with the hockey club myself.
What was your first impression and how do you like it here?
My first impression of Valencia was amazing! The streets are very clean and all the buildings looked gorgeous! It is a delightful city with much to do. Besides this, it's lovely that you can go tanning at the beach at the end of October ;). Playing hockey makes it even more memorable. You make new friends easily and immediately apply your new Spanish skills. I will never forget the matches against teams like Mallorca and San Vicente.

What does an average week look like?
Every day, I have classes from 9:00 to 13:00 at the language school in the city center. The classes are very proactive in a small group.
After school, I go for lunch with friends or enjoy the beach or the city. There is enough to do and discover. I have practice 3 times a week in the evenings and during the weekends we play matches.
Sometimes the matches are located in Valencia, but they can also be in other Spanish cities. It always takes a while to get there, but at the same time, it is always lots of fun!

What do you miss the most from your home country and what will you miss about Valencia?
I have to say that I do not miss a lot about Holland. Of course, I do miss my friends and family but I made a lot of new friends as well over here.
When I leave, I am pretty sure I am going to miss everything about Valencia. The delicious food, the people, the hockey practices, going to the beach after school and of course, the hockey matches in the weekend.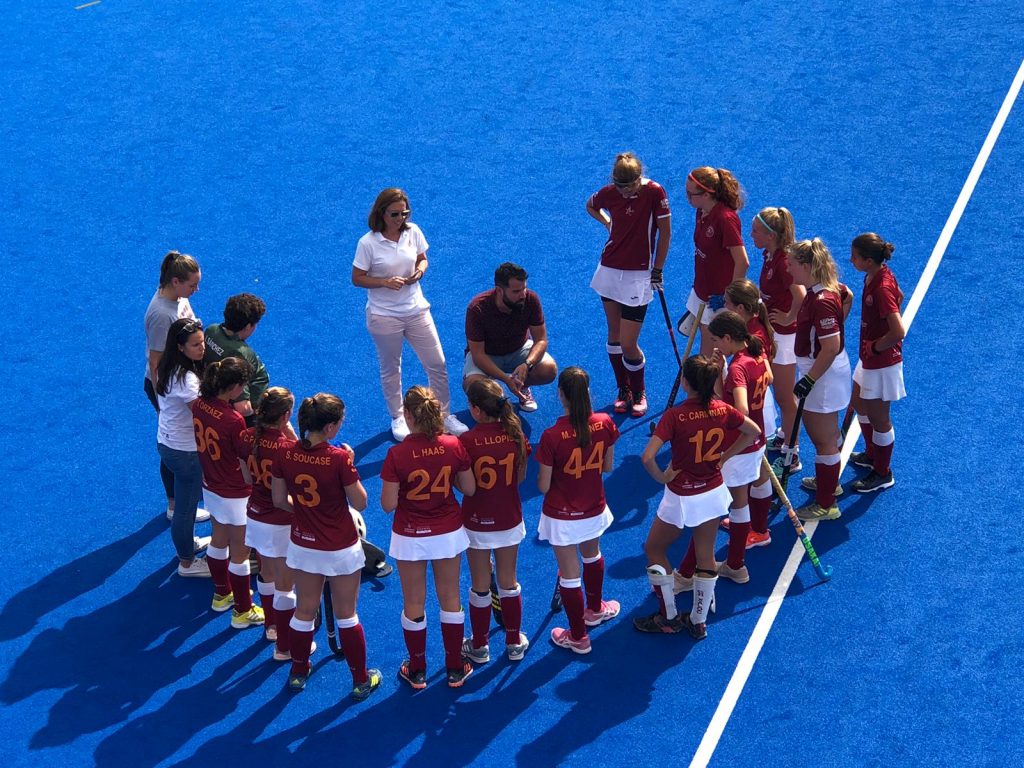 What is the ultimate highlight of your stay in Valencia?
Before the league began, we played the Valencia Cup. After several matches we won the tournament! I never experienced a final like this and after receiving the cup a Spanish party started! I got a beautiful medal to take home as a nice souvenir. Actually, every day is a highlight here!

Last but not least, what would you advise others who doubt going on this adventure?
Don't hesitate but go for it! Life starts at the end of your comfort zone!
It's one of the best decisions I ever made and I would do it all over again if I had the chance. Besides that, it's only a 2,5-hour flight away. Everyone you would miss can easily come to visit you here!
Does a combination of sports and learning Spanish in Valencia sound interesting to you? Just contact us and we will help you enjoy Valencia in the best way possible!