Fieldhockey Training Camps
Valencia is the ultimate destination for your hockey training camp. Apart from the wonderful sports climate, Valencia has beautiful Olympic-level water-based hockey pitches that attract international tournaments every year.
Let us show you what the city has to offer in terms of sports, culture and team-building activities.
Your training weekend includes
Flights & Airport transfers
No stress, we will make sure your whole team gets from A to B.
Hotel & local food experiences
Whatever and wherever you and your teammates prefer.
Training & group activities
We have loads of options, let's talk!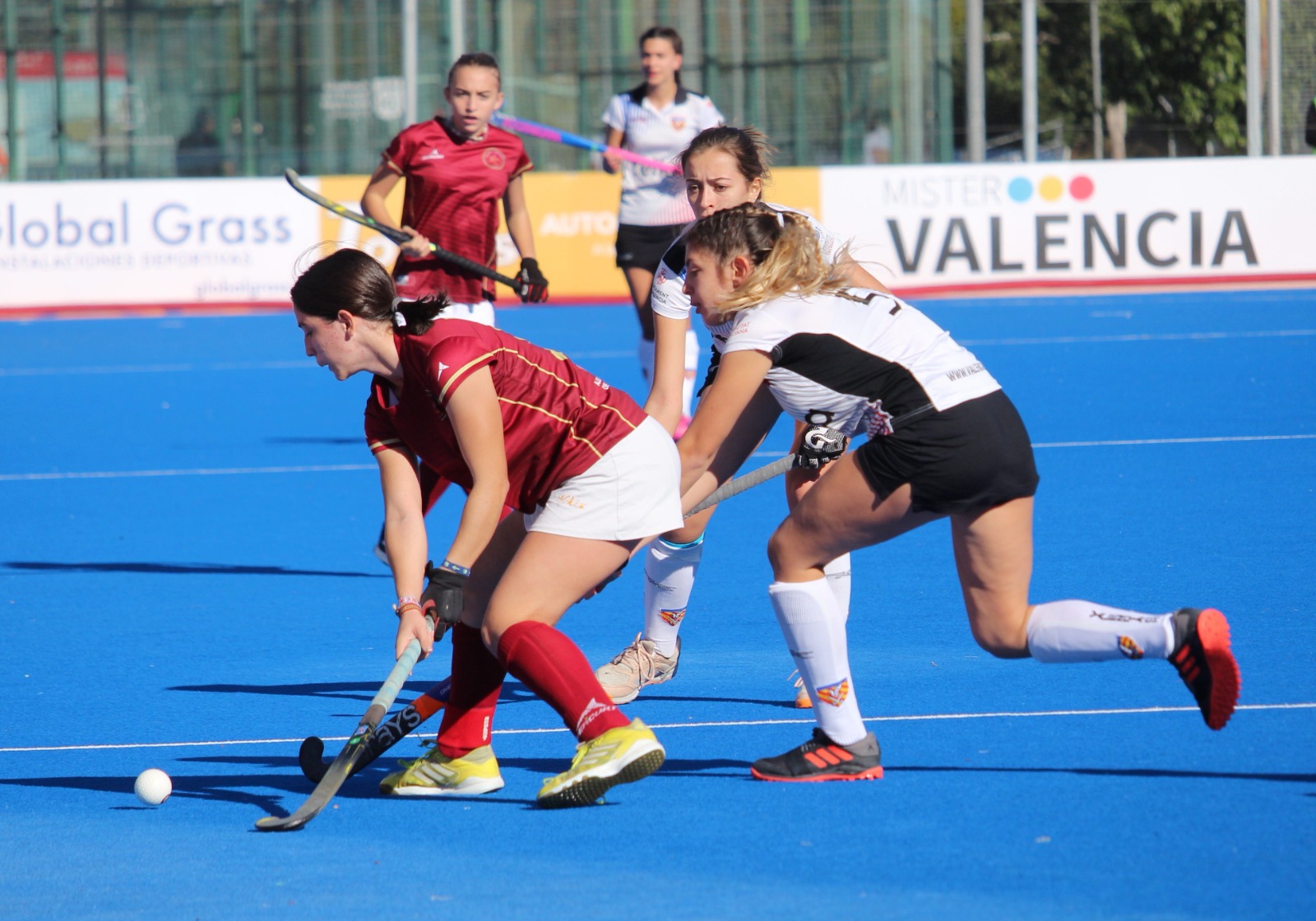 The ultimate team experience
Imagine you and your team members having fun in a dazzling city and following fieldhockey trainings close to the beach?
Yes, you heard it right. Trainings and friendly matches take place on two beautiful new water-based pitches located right next to the Valencian beach. On the same vicinity, there is also a gym, a yoga room and padel courts (the 2nd sport in Spain!), which we can incorporate into the group activities. And don't worry, we don't just organize your flights, hotel, and food, we take care of the whole organization.
We provide referees, hockey balls, training jackets, and a safe for the goalkeepers' equipment. Even your opponents! As we are in close contact with all of the four hockey clubs in Valencia.
Sunny city full of surprises
There is so much to do and discover in Valencia. But first, let's make sure your team can stay at a cool location. Experience Valencian hospitality by staying in cool locations such as a beachfront villa with its own pool, a hostel in the old town, or a hotel close to the futuristic buildings of Ciudad de las Artes y las Ciencias.
Do you want to discover Spanish cuisine? Then take a tapas tour and discover different tapas restaurants or treat yourself to a traditional Valencian Paella lunch on the beach. And of course, don't forget the fiestas and the vibrant nightlife!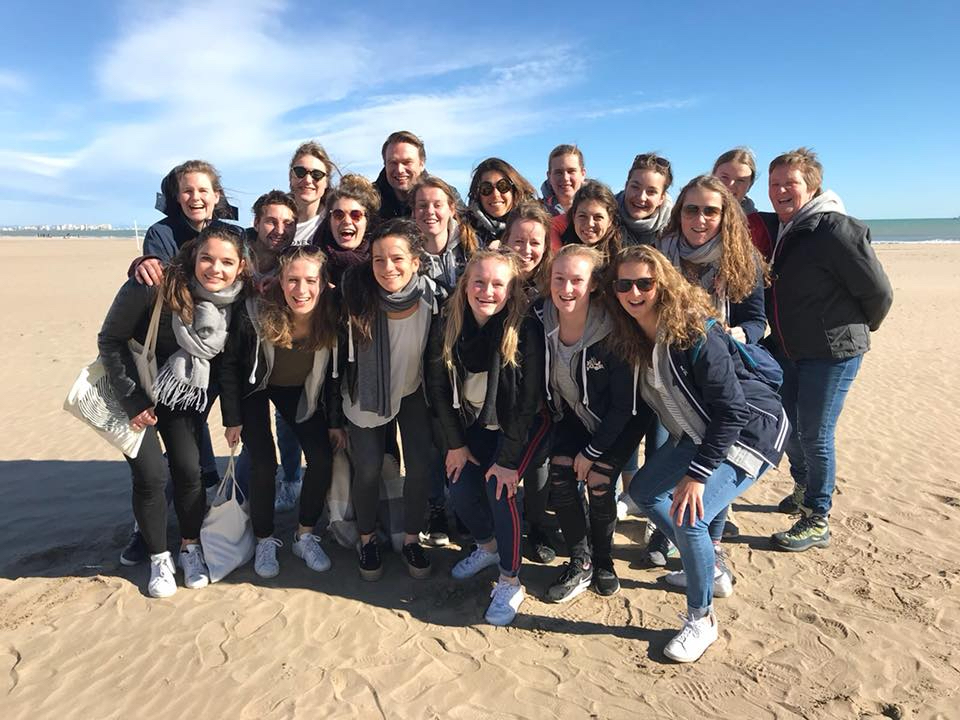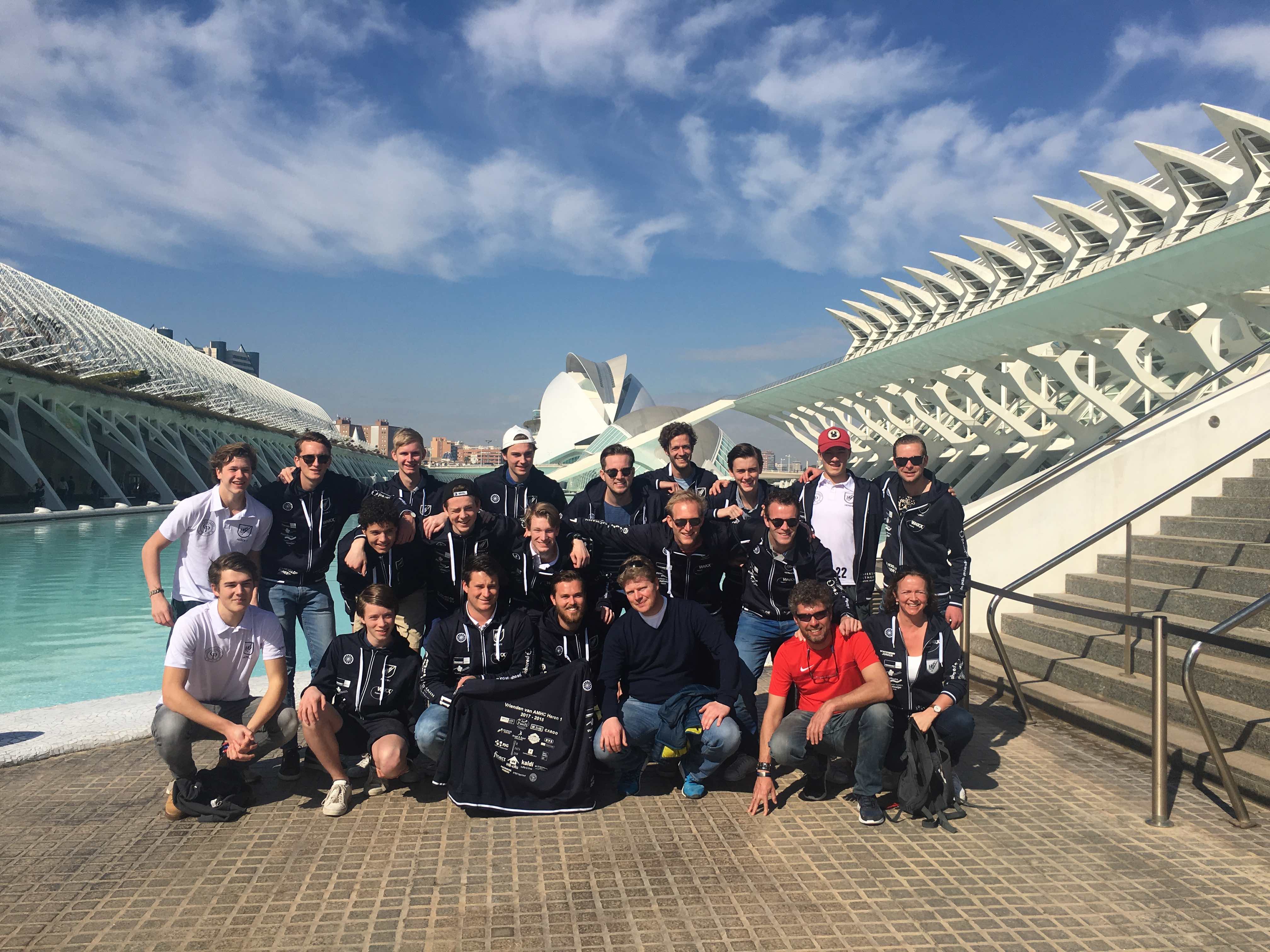 Teambuilding & Fun
To get the most out of your trip, we have many different activities that you and your team can choose from. Discover the highlights of Valencia during a 3-hour bike tour through the historic center and the reclaimed river of Valencia. Or relax on the beach with a yoga class or boot camp. Experience the second sport of Spain through a Padel tournament or clinic. Learn to make Paella or discover the city through a unique city game. Besides playing football it is also possible to visit Mestalla, the station or Valencia CF or Estadi Ciutat of Levante UD. Plenty to do, choose which activities you want to do and we'll take care of the rest.
How to organize a custom program with us
Step 1
Set the dates of your stay
Democratically vote for the dates of your training weekend with your team and contact us for more info.
Step 2
Let's co-create your program
Set your group budget and discuss with us which activities you would like to do. We're flexible!
Step 3
Relax while we organize everything
Spare yourself the worries! We will take care of flights, airport transfers, rental bikes, hotel, training & activities.

"What can we say? Everything was well taken care of! Nice hostel, beautiful training accommodation. We did some competitive Padel matches. Also, the bikes were arranged for the whole group and there was a bus that took us everywhere. We also really enjoyed Valencia's nightlife and met many other amateur teams that enjoyed Valencia just like us."
"Our team, VV Hardinxveld 2, were in Valencia in January 2018. The trip was really nicely arranged. When we arrived at the airport, the guide was already there to pick us up by bus. So we had a smooth transition to our hostel. The training facilities were really good, we trained twice on artificial grass and once on the beach close to our hostel. And, because we didn't want to bother, Mister Valencia arranged all of our bookings in different restaurants. And we were very pleased by their choice! We also did a biking tour throught the city centre, which was great.  Thanks Mister Valencia for the great organization! We are ready for the second half of the season."
Contact us for more information